2022年11月2日 — 2022年11月3日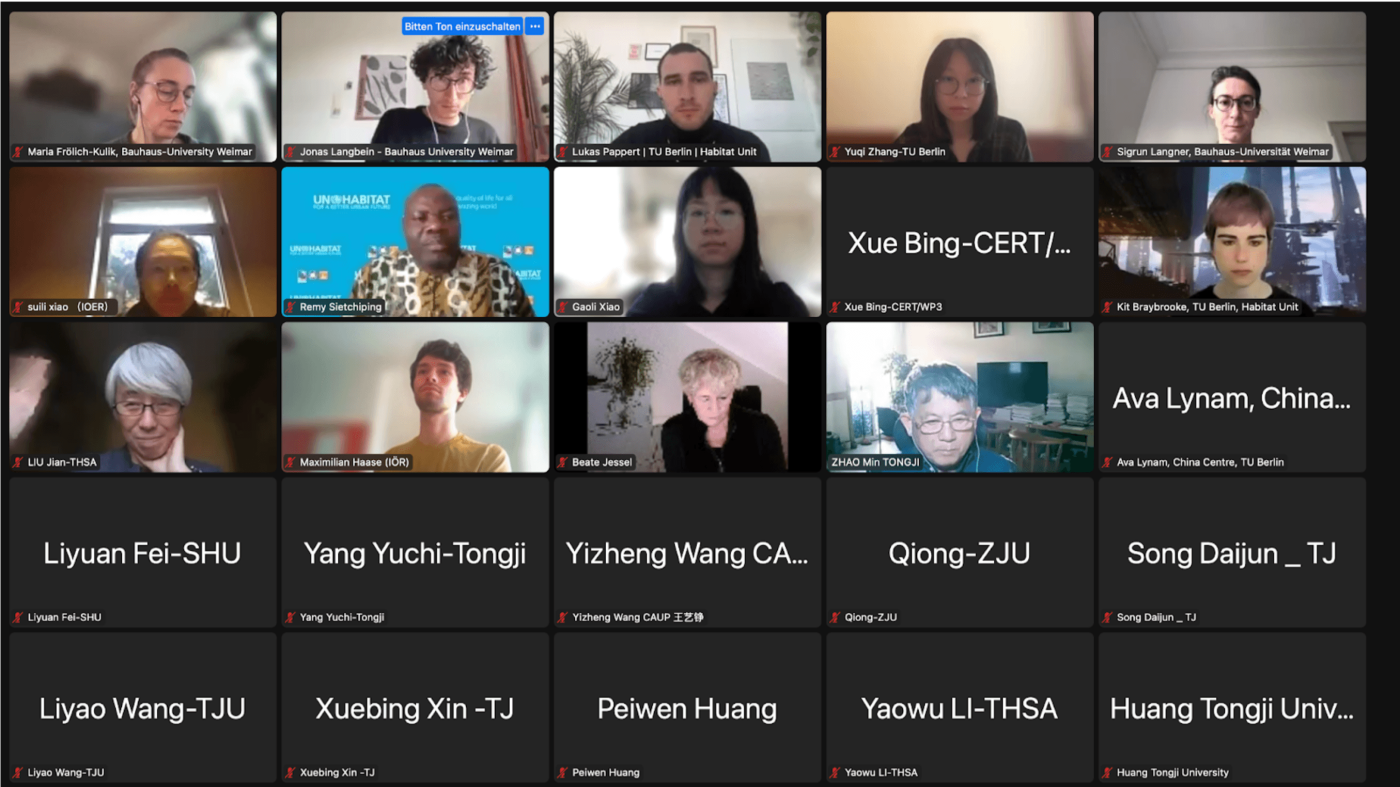 Despite the significant impact of the COVID-19 pandemic, our URA symposium was completed on the 2nd-3rd of November 2022. This intensive workshop offered us an opportunity to jointly reflect and develop the project process.
At the German Consortium Meeting, five WPs presented their major research results thus far. The Raumbild strategy and its adaptation to the Chinese context were also discussed. On the second day of the URA Symposium, Prof. YANG Guiqing (CAUP, Tongji University) and Prof. Anke Hagemann (Habitat Unit, TU Berlin) jointly presided over the Sino-German Consortium Meeting and URA Advisory Board Meeting #3. Advisory board members, principal investigators and research team members from both the Chinese and German sides met online to focus on the activities of Chinese partners and discuss future plans.
Day 1 - Wednesday, 2 November 2022
German Consortium Meeting
11:00 - 18:00 CET
Day 2 - Thursday, 3 November 2022
Sino-German Consortium Meeting
Part 1: 8:00 - 8:45 CET / 15:00 - 15:45 BJT
Part 2: 11:15-12:00 CET / 18:15 - 19:00 BJT
URA Advisory Board Meeting #3
9:00-11:00 CET/ 16:00-18:00 BJT